Brian Brown Custom Razors has been producing one of a kind custom straight razors since 2010. In 2014, I started to work on a plan to create a production line razor that would fit into more peoples budget. In 2015, Brown Razor Works was launched. This line is a production series that offers both 6/8 and 7/8 sized razors. All BRW razors are heat treated, handground, scaled and honed in Middle Tennessee.

At this time, I offer a "build your own" base model in Square, Round and French point.

Finished Brown Razor Works razors are available as well!
If you are looking for a semi-custom Brown Razor Works razor, you can request a quote here at the bottom of the page.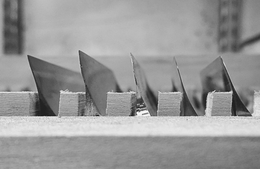 All razors will be honed and shave ready, prior to leaving the workshop. The same attention to detail and care will be given to each BRW razor that customers have become accustomed with the Brian Brown Razors brand.